April 2014
|
May 2014
|
Jackson School calendar
|
archive and advanced search
All Events
April 2014
---
Canada-U.S. Transnational Environmental Law and Conservation Contracts [32]
Monday April 21, 2014
12:30-1:20pm
William H. Hates Hall room 117

Natasha Affolder, Associate Dean Research and International, University of British Columbia
Canadian Studies Center, Environmental Law Initiative at the UW School of Law
canada@uw.edu
This talk explores the quiet ascendancy of transnational environmental contracts as a mechanism to protect habitats and species. The diverse and proliferating examples of conservation contracts such as forest carbon agreements, conservation concessions, debt-for-nature swaps, conservation performance payments, and private protected area agreements – reveal an ongoing and intensifying transnational attempt to use private contracts to address some of the most pressing issues of common concern. At the same time, however, the proliferation of negotiated agreements to govern biodiversity protection is absent from most leading accounts of environmental law-making, which remain glued to a state-centric model of public law regulation. One of the empirical tasks of this talk is to document and explain this transnational turn to contracts. This demands an unpacking of the market approach to law which underlies these agreements. It invites a closer look at the role of law in establishing the infrastructure within which "clean water, greenhouse gases, and wetlands can be traded as easily as corn or soy beans".
Professor Affolder is an Associate Professor at the UBC Faculty of Law. She is a Faculty Associate at the Liu Institute for Global Issues and the Peter Wall Institute for Advanced Studies. Dr. Affolder publishes in leading law journals and lectures widely on diverse aspects of transnational environmental law. The "transnational" focus of her work emphasizes the cross-cutting nature of environmental issues that transcend state borders but are not limited to interactions between states. Professor Affolder holds an LLB from the University of Alberta and a Bachelor of Civil Law (BCL) and doctorate in law from Oxford University where she was a Rhodes Scholar. Prior to joining UBC, Professor Affolder practiced law in private practice in Boston, Massachusetts and held a Research Associate position in the area of large project negotiation at Harvard Business School. She has also worked in various capacities for international non-governmental and inter-governmental organizations including Oxfam and the United Nations Environment Programme (UNEP).
return to top
May 2014
---
Annual D.C. Conference: The Future Direction of International Affairs Education and Foreign Language Study in the United States
Wednesday May 7, 2014
8:30 a.m. - 3:30 p.m.
Woodrow Wilson International Center for Scholars (Directions.) One Woodrow Wilson Plaza – 1300 Pennsylvania Ave. N.W., Washington, D.C.

Keynote: Robert Gallucci, The MacArthur Foundation; other international-education and language-study experts
Jackson School of International Studies, Henry M. Jackson Foundation, the Center for Global Studies, the Woodrow Wilson International Center for Scholars
uwieforum@gmail.com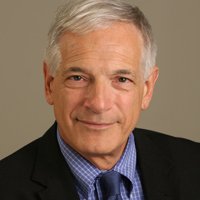 Please join us at the Jackson School fifth annual forum in Washington, D.C., for an insightful discussion as three panels of academic, industry and government experts examine current developments in international affairs education and foreign language study. Topics include area studies in a globalized world, future direction of funding, and leveraging technology to teach international education.
Due to heightened security, please allow extra time to enter the building.
A photo I.D. is required for entry.
Join us for all or part of the forum.
Cost: Free (registration required)
See the full agenda and register >>
return to top