April 2014
|
May 2014
|
Jackson School calendar
|
archive and advanced search
K-20 Professional Development for Educators
This Week
Click on the title for more details.
All Events
April 2014
---
Social Entrepreneurship in Pakistan
Monday April 21, 2014
Time: 12:00-1:20 PM
Location: : Dempsey Hall Classroom 126 (At Foster School of Business)

Presenter: Junaid Malik
Sponsor: South Asia Center and Global Business Center, Foster School of Business, UW
Contact: Keith Snodgrass, snodgras@uw.edu
Open to all UW students, faculty, staff, and public
• Learn about UW grad, social entrepreneur and filmmaker, Junaid Malik changing the lives of farmers and families in the mountain regions in Pakistan.
• His social startup, Raise d'Bar, is paving a new market for the dried fruits and nuts farmed in the Gilgit-Baltistan region of Northern Pakistan
• Brainstorm with him as he moves to work with Telenor (Telecom company in Pakistan) to create an SMS-based social network equipping farmers with the power of information to strengthen their selling power.
This lunchtime talk is for anyone interested in using business for good in a developing country, who is inspired by a guy who creates a positive impact through a creative business idea – and has the passion to pull it off. Pakistan is a tough place for an entrepreneur. Come hear how this UW grad [2007] in economics and drama and filmmaker has worked with international mentors to create an enticing granola bar in beautiful packaging to appeal the city markets of Lahore, Islamabad and Karachi.
Brought to you by the Global Business Center's GSEC (Global Social Entrepreneurship Competition) at the Foster School of Business and The Jackson School
Read more about Raise d'Bar here: http://aurora.dawn.com/2014/03/24/the-new-entrepreneurs/

return to top
---
Exploring the History and Charting the Crisis: Understanding Ukraine
Tuesday April 22, 2014
5:30-8:30pm
University of Washington, Thomson Hall Room 101

Global Classroom
Cost: $30, includes presentations, 3 clock hours, resource packet, and light buffet


Join the World Affairs Council, the Ellison Center for Russian, Eastern European & Central Asian Studies, and the Center for Global Studies for this special evening as we grapple with the current crisis in Ukraine. How have Russia and Europe shaped Ukrainian politics over the centuries? What triggered the current political crisis in Ukraine? Who are the major players and how does the current crisis impact Ukraine's neighboring countries?How do we teach our students the complex challenges and opportunities facing this region today?

First educators will enjoy Ukrainian food and an intimate conversation with our keynote speaker, UW Professor Glennys Young. She will give an overview of the history of Ukraine and explore the Russification of Ukraine that began 250 years ago with Catherine the Great. She will discuss not only the historical and cultural connections from the past, but how Ukraine is economically and strategically important to Russia today.

Next, we will meet UW graduate student Christi Anne Hofland who lived in Ukraine from 2008 to 2011 and has returned several times since then. She will help us "chart the crisis" that began on November 21, 2013 when the Ukrainian government suddenly suspended preparations for signing an Association Agreement with the European Union. This unleashed a slew of events: from President Yanukovych fleeing Kiev to the March 16 referendum when residents of Crimea voted to break from Ukraine and join Russia.


Finally, we will discuss classroom resources. How can you keep up-to-date on this region of the world? What resources can you turn to - and point students to - that will portray various sides of this complicated story? Global Classroom will share common-core aligned lesson plan ideas and articles from our new 50-plus page resource packet on Ukraine.

For more information and to register, click here.
return to top
---
An evening of events related to Rwanda including screening of "Finding Hillywood"
Wednesday April 23, 2014
6:30 - 9:00 pm
UW Kelly Ethnic Cultural Center Theater | 3931 Brooklyn Ave NE, Seattle, WA 98105

This event is free and open to the public.
This event is co-sponsored by the following units at the UW Henry M. Jackson School of International Studies: Center for Human Rights, African Studies, Center for Global Studies
www.fiuts.org
On April 23, from 6:30 – 9:00 pm the Value Sensitive Design Research Lab and FIUTS are presenting an evening of films related to Rwanda.
The program will be:
Transitional Justice in Rwanda
A short film by Rwandan youth about transitional justice in Rwanda, followed by video clips from interviews with personnel from the International Criminal Tribunal for Rwanda
Finding Hillywood
A one-hour feature documentary about the beginning of Rwanda's film industry, and a real life example of how art heals.
Discussion
A conversation with Leah Warshawski, Director of Finding Hillywood
Co-sponsored by:
African Studies Program
Center for Global Studies
Center for Human Rights
FIUTS
Information School
School of Law
Value Sensitive Design Research Lab
More info at: www.fiuts.org

return to top
---
Workshop for Educators: Exploring Asia: Asian Cities – Growth and Change
Tuesday April 29, 2014
5:00 - 8:00 pm
The Vancouver Room, Seattle Times Building, 1000 Denny Way, Seattle, WA 98109

The Henry M. Jackson School of International Studies and Newspapers In Education
snodgras@uw.edu
The Asia Centers and the Center for Global Studies of the Henry M. Jackson School of International Studies at the University of Washington are proud to present Exploring Asia: Asian Cities - Growth and Change, its 2014 Newspapers In Education Series and Workshop. The five-part series, in conjunction with The Seattle Times, includes articles on Vietnam, China, India, and Central Asia, in addition to an overview article. The workshop will include presentations by series authors as well as an introduction to the curriculum guide that pairs with the articles.
This workshop is one aspect of a collaborative project between the Newspapers In Education program of The Seattle Times and the University of Washington Henry M. Jackson School of International Studies Asia and Global Studies outreach centers as well as the East Asia Resource Center. The project consists of a five-article series, a teaching guide, and this workshop for K-12 educators.
Designed with high school readers in mind, each article in the online newspaper series entitled Exploring Asia: Asian Cities - Growth and Change, focuses on cities of Asia. The teaching guide provides a lesson plan for each article that includes activities to do with students before, during, and after reading the featured article. Together, the articles and accompanying lessons take students on an exploration of contemporary urban issues in several Asian countries, asking students to look at the issues from multiple perspectives and investigate the complexities and challenges of Asia's rapidly growing cities.
The cost of registration for the workshop is $30.00, which includes three Washington State clock hours, dinner, and curriculum guide. To register for the workshop, please complete the online registration form at
https://catalyst.uw.edu/webq/survey/snodgras/224702
To view curriculum and video from last year's workshop, go to http://depts.washington.edu/nie/curriculum.htm
For more information, please email the South Asia Center at snodgras@uw.edu.
return to top
May 2014
---
Annual D.C. Conference: The Future Direction of International Affairs Education and Foreign Language Study in the United States
Wednesday May 7, 2014
8:30 a.m. - 3:30 p.m.
Woodrow Wilson International Center for Scholars (Directions.) One Woodrow Wilson Plaza – 1300 Pennsylvania Ave. N.W., Washington, D.C.

Keynote: Robert Gallucci, The MacArthur Foundation; other international-education and language-study experts
Jackson School of International Studies, Henry M. Jackson Foundation, the Center for Global Studies, the Woodrow Wilson International Center for Scholars
uwieforum@gmail.com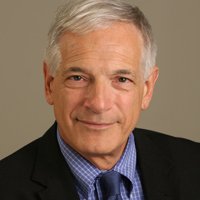 Please join us at the Jackson School fifth annual forum in Washington, D.C., for an insightful discussion as three panels of academic, industry and government experts examine current developments in international affairs education and foreign language study. Topics include area studies in a globalized world, future direction of funding, and leveraging technology to teach international education.
Due to heightened security, please allow extra time to enter the building.
A photo I.D. is required for entry.
Join us for all or part of the forum.
Cost: Free (registration required)
See the full agenda and register >>
return to top
---
KERATON 2014: THE AUTHENTIC INDONESIAN MARKET.
Saturday May 24, 2014
TBA
The HUB

Indonesian Students Association of UW and the Southeast Asian Center
asianll@uw.edu
On May 24, 2014, ISAUW will once again be presenting our largest cultural event of the year, "KERATON 2014: THE AUTHENTIC INDONESIAN MARKET." Traditional food, souvenir bazaar, traditional dances, games and other interactive activities will be carried out throughout the night. All these highlights of the night will be thoroughly selected to showcase the indigenous Indonesian culture. In addition, we will proudly be presenting Batik, the traditional Indonesian clothing, as the dress code for the night.
This is also an effort to introduce Batik and traditional activities to
the global audience.
The perfomances will consist of traditional dances and music like Tari Legong, Gamelan, Angklung, and many more. In addition, Batik demonstration and showcase compliments the experience for the night. Delicious Indonesian cuisine from different regions will also complete the night. The food featured will include popular Indonesian dishes such as Rendang, Nasi Padang, Satay, Lontong Cap Gomeh, Mie Bakso, and many more mouth-watering food.
https://www.facebook.com/events/818764168152079/?ref_newsfeed_story_type=regular
return to top